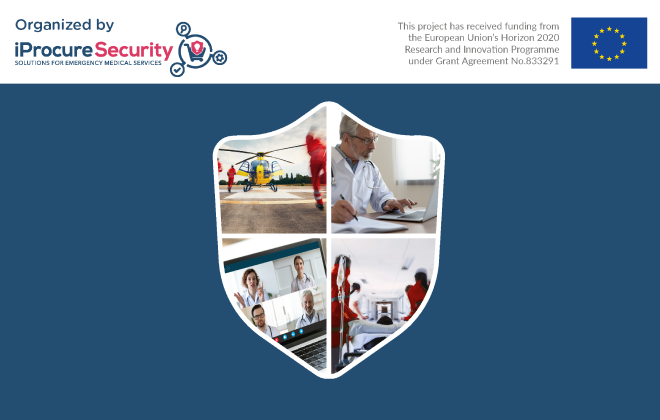 Critical Challenges and Innovation Needs of Emergency Medical Services identified during the COVID-19 pandemic

The iProcureSecurity consortium is organizing a webinar to facilitate knowledge exchange and provide information on the needs and technological gaps arising for the Emergency Medical Services (EMS) practitioners from their deployment during the COVID-19 crisis. Based on the insights derived from the discussion the webinar participants will seek to prioritize the main areas where innovation can be applied to strengthen the EMS response to crisis situations. Speakers at the webinar will be representatives of the iProcureSecurity consortium organizations which have broad experience and background in the field of EMS.
The webinar will be held online on May 14th, 2020, 15:30 PM CET.
Register here!
If you want to take part in our webinar please click the button below and fill out the registration form.