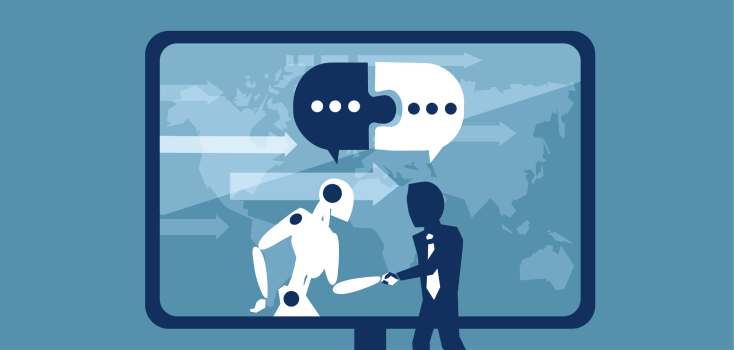 MobiKa – new robotic assistance system for the household
Various illnesses or old age demand help in everyday life. But relatives or nursing staff are not always available. MobiKa is a mobile service robot designed to support and motivate those affected and give them a better quality of life. In this regard "MobiKa" is a mobile service robot for use at home or in care facilities.
The robot is currently available as a near-product prototype. It consists of a mobile, wheel-driven robot platform and a slim body with a height-adjustable tablet. With navigation software developed at the Fraunhofer IPA, MobiKa moves safely and autonomously to a given destination. With person recognition software, the robot can drive specifically towards people and communicate with them via the tablet as well as voice outputs.
During development, it was particularly important that the robot could be used economically. That is why the components used are as simple and inexpensive as possible. Unlike other interaction robots, MobiKa is functional and deliberately not humanoid. This is intended to emphasise its function as a user tool – comparable to existing household appliances or robots.
The greatest potential can be seen in the case of elderly people or people with limited mobility, for whom active access and accompaniment in everyday life can provide significant added value. Users can interact with the outside world via the multimodal user interface, for example through telepresence or telemedicine functions. These functions can also make an important contribution to safety in the home environment, especially in emergencies. Because the robot is mobile, it can also actively address the user within the framework of reminder, activation or entertainment functions. Tablet-based assistance systems or smart home solutions that are already available as products could also be used here.
Therefore, one of the goals of this project was to develop, together with project partners, an assistance system for residents with dementia in a care facility. The assistance system should support the residents individually, motivate them and thus improve their quality of life. It was implemented on MobiKa and tested in extensive practical tests and continuously improved. In this way, the robot received information about the residents in the room, was able to move specifically to selected people and display suitable content.
There are some telepresence systems on the market that are mobile, but often completely remote. They typically only offer this one telepresence function. MobiKa, on the other hand, is more versatile and can also navigate completely autonomously. This greater radius of action also distinguishes MobiKa from interaction robots already available on the market.