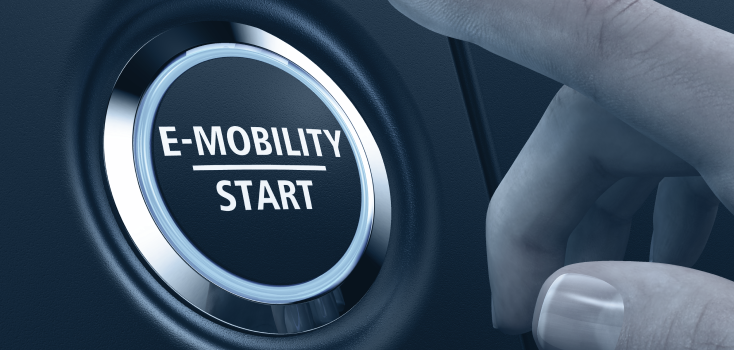 E-mobility in the emergency services – is it worth making the switch?
Whether cars, scooter sharing systems or the increasing number of privately used e-bikes, e-mobility has long since arrived on our roads. And the trend suggests that it will continue to gain ground in the future. Vehicles with electric motors can increasingly assert themselves as efficient, powerful and economical. So it stands to reason that this sustainable technology should also be established in special and rescue vehicle construction.
Performance is everything
Wietmarscher Ambulanz- und Sonderfahrzeug GmbH (WAS) is currently at the forefront of researching and developing e-mobility in rescue services with its world's first e-ambulance with a lightweight box body. The WAS E-ambulance has already been tested and used in regular rescue services, and the experiences of the vehicle manufacturer and the rescue services involved show: It pays to be open to new things. Because the E-ambulance not only convinces with high performance and high acceleration values, but also with a surprisingly long range. Under real-life conditions, it can cover around 200 km on one battery charge – and that with a weight of 5.5 tonnes. With intermediate charges at the hospitals and guards, the E-ambulance can be used continuously throughout the day in urban areas. Charging times vary over a period of 1.5 to 4 hours, depending on whether charging is done with the optional 50 kW fast charging system or in 22 kW mode.
Sustainability is promoted
If you are unimpressed by the technical details, the financial advantages may make you rethink. The research and development of e-mobility is supported by the BMVI (Federal Ministry of Transport and Digital Infrastructure). In concrete terms, this also means funding the procurement of electric vehicles and the expansion of charging infrastructure. E-mobility projects in the emergency services also benefit from this. In addition, there are often many local funding pots. While it is not yet possible to say with any certainty how the willingness of sponsors and procurers in the rescue sector to provide funding will develop over the next few years, one thing is already certain: Electricity will continue to be unbeatably cheaper than fossil fuel in the long term. The switch can be worthwhile.