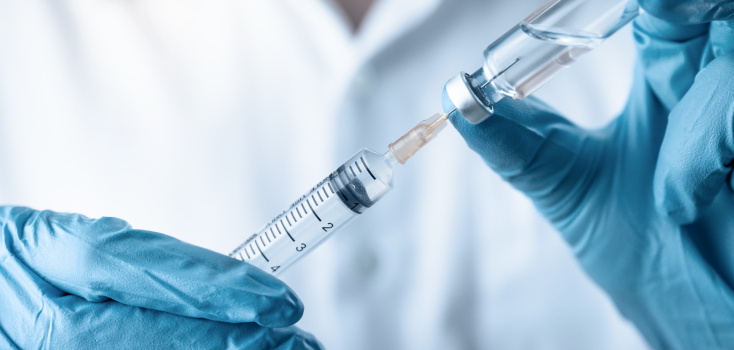 COV_19: Further measures by the European Commission to stop the virus
The Commission proposed to purchase additional doses of the COVID-19 vaccine produced by BioNTech and Pfizer. AT the same time, it concluded exploratory talks with the pharmaceutical company Valneva with a view to purchasing its new potential vaccine.
Second Vaccine produced by Moderna
The European Commission has acquired a broad portfolio of vaccines with different technologies. It has secured up to 2.3 billion doses from the most promising vaccine candidates for Europe and its neighbourhood.
In addition to the BioNTech-Pfizer vaccine, a second vaccine, produced by Moderna, was authorised on 6 January 2021. Other vaccines are expected to be approved soon. This vaccine portfolio would enable the EU not only to cover the needs of its whole population, but also to supply vaccines to neighbouring countries.
Possible further vaccine by Valneva
One of which regards a possible further vaccine from the pharmaceutical company Valneva: Valneva is a European biotechnology company developing an inactivated virus vaccine. This is a traditional vaccine technology, used for 60-70 years, with established methods and a high level of safety. Most of the influenza vaccines and many childhood vaccines use this technology. This is currently the only inactivated vaccine candidate in clinical trials against COVID-19 in Europe.
The current talks with the company come in addition to an already secured broad portfolio of vaccines to be produced in Europe, including the contracts already signed with AstraZeneca, Sanofi-GSK, Janssen Pharmaceutica NV, BioNtech-Pfizer, CureVac, and Moderna and exploratory talks concluded with Novavax.
European distribution of vaccines
In this regard President of the European Commission, Ursula von der Leyen, said: "The continuing COVID-19 pandemic in Europe and around the globe makes it more important than ever that all Member States have access to the broadest possible portfolio of vaccines to help protect people in Europe and beyond. Today's step toward reaching an agreement with Valneva further complements the EU's vaccines portfolio and demonstrates the Commission's commitment to find a lasting solution to the pandemic."
Once vaccines have been proven to be safe and effective and have been granted market authorisation by the European Medicines Agency, they need to be quickly distributed and deployed across Europe. On 15 October, the Commission set out the key steps that Member States need to take to be fully prepared, which includes the development of national vaccination strategies. The Commission is putting in place a common reporting framework and a platform to monitor the effectiveness of national vaccine strategies and has adopted further actions to reinforce preparedness and response measures across the EU and a strategy on staying safe from COVID-19 during winter offering further support to Member States in the deployment of vaccines.