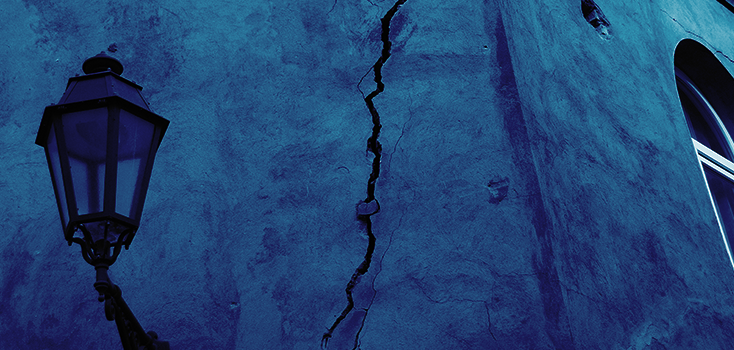 Zagreb Earthquake Requires Contradictory Measures
After the strongest tremors in 140 years, the Croatian capital Zagreb was shaken by a series of severe earthquakes on Sunday morning. This could not have happened at a less favourable time.
The epicentre of the first and strongest earthquake, which occurred at 5.4 points on the Richter scale at around 6.30 a.m., was only 7 kilometres from the city centre. The second earthquake, about half an hour later, reached 5.0, making it the most severe earthquake in the Zagreb region since 1880. A 15-year-old girl was hit by falling debris is in critical condition. Several people suffered minor injuries. Several hospitals are also located in the affected area.
Due to the corona pandemic, the country is now in a double crisis situation – the Croatian Prime Minister Andrej Plenkovic already explained that this requires a contradictory approach: Croatia, like most European governments, had urged its people to stay at home in order to slow down the spread of the virus. However, in the event of an earthquake, the safest place to stay is usually outside the home. Accordingly, the citizens reacted partly in panic, because on the one hand they had to comply with the exit restrictions due to the spread of the corona epidemic and on the other hand they had to leave the buildings because of the earthquakes. Some did not keep the pandemic safety distance to other people in the fearful situation. It also remains unclear whether further earthquakes will follow. Meanwhile, in some parts of Zagreb, electricity and water supplies were briefly cut off.
The earthquake occurs at a problematic time, when it is already difficult to control the virus: Already, the number of people infected is increasing rapidly in Croatia. On Saturday, 206 cases were reported in a population of just over 4 million, an increase of 78 on the previous day.
At present it is still unclear how best to proceed in such a crisis situation, as there are no comparative cases yet. The example of Croatia will be decisive in many respects as to how to continue – or not.
Sources:
Neue Züricher Zeitung (2020): Bei Erdbeben in Zagreb kommt eine Person ums Leben. Url at: https://www.nzz.ch/panorama/bei-erdbeben-in-zagreb-kommt-eine-person-ums-leben-ld.1547851
DerStandard (2020): Zagreb zwischen Beben und Virus. URL at: https://www.derstandard.at/story/2000116037462/zagreb-zwischen-beben-und-virus