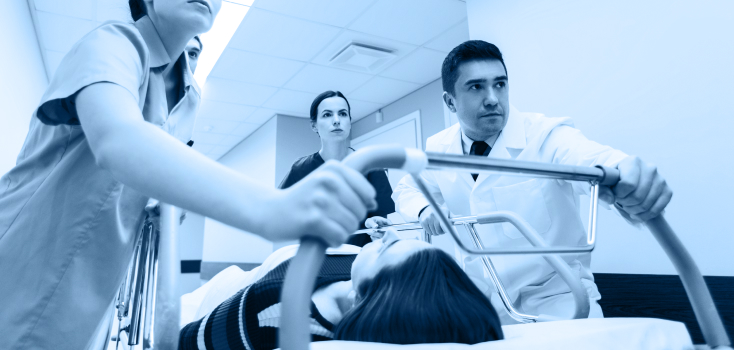 New study on the "Lazarus syndrome"
The "Lazarus syndrome", (also known as the Lazarus heart) describes the spontaneous return of a normal cardiac rhythm after failed attempts at resuscitation. Named after Lazarus who was raised from the dead by Jesus in the old testament, its occurrence has been noted in medical literature at least 65 times since 1982.
Occurrences of the syndrome are supposed to be extremely rare, and the causes are not well understood. However, this event seems to occur more often than expected, as scientists from the University Hospital Morecambe Bay Trust (UK), the University Hospital Lausanne (CH), the Bolzano research center Eurac Research (I) and the Paracelsus Medical Private University Salzburg (A) have now discovered. Now an international team of emergency physicians has followed the so-called "Lazarus phenomenon". International surveys showed that 37 to 50 percent of the anaesthetists and intensive care physicians questioned said they had already experienced such phenomena.
Of the 65 cases described, one third (22 people) survived the circulatory arrest, 82 percent of them – 18 patients – had no permanent neurological impairment. Although few in number, the consequences are considerable when considering the medical staff involved, the relatives, the legal consequences and the daily number of patients requiring resuscitation. The fact that the majority of the survivors had no consequential damage is of utmost importance.
Based on their findings, the researchers make a number of recommendations in their study. Among other things, they recommend that patients be monitored for at least ten minutes after the end of CPR by means of an electrocardiogram. This is because, in the 65 documented cases, the vital signs occurred after five minutes on average, and most of them within ten minutes.
Source: https://www.rettungsdienst.de/news/internationale-studie-zum-lazarus-phaenomen-63692