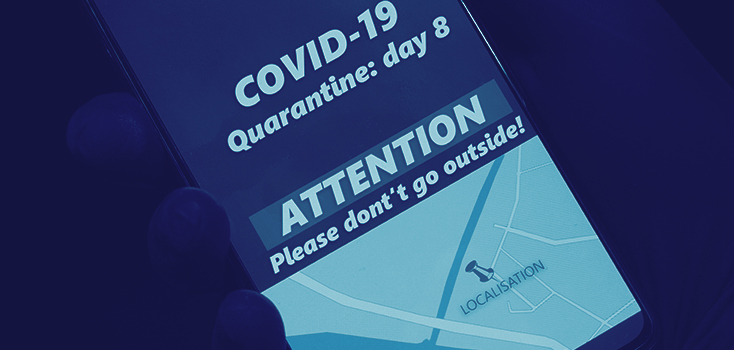 Novel medical bot technology to overcome covid19 bottlenecks
With the outbreak of the novel coronavirus, many medical facilities were overwhelmed – especially the call centers which had to answer the inquiries, were completely overloaded. As a response, medical bot technology was created to overcome shortcomings in staff.
A bot seems to be a good option to reduce the burden on the workforce – it uses AI and is intended to help the CDC answer more queries, enabling medical professionals to look after patients who need critical care. In this regard it can handle much more volume than a call center, it can also perform a symptom check and identify high-risk patients using medical protocols, as medical staff would do. If necessary, he can forward callers who have symptoms that suggest they are at risk to a real emergency caller.
How it works? The bot is able to ask questions like age, gender, and location, symptoms, and whether they may have encountered someone diagnosed with Covid-19. This information is used to then further recommend next steps – from "call a hospital" to "stay home and take care of yourself for now."
On different locations so-called medical bots are already being tested and used:
-The Copenhagen Medical Emergency Service is now just one of several healthcare organisations in Europe and beyond that are using the Microsoft Healthcare Bot service to screen people for possible coronavirus infection and treatment.
-Italy, which is one of the countries that were among the earliest and hardest hit by the pandemic, has also developed its own COVID 19 bot. The Spallanzani Hospital in Rome, where the first two confirmed coronavirus cases in Europe were treated at the end of January, used Microsoft's solution to develop a bot within a few hours.
-The Helsinki University Hospital in Finland used the Healthcare Bot to develop a coronabot that asks users questions about symptoms, possible exposure and interaction with people who have the coronavirus, and provides information on how to find treatment. It also provides information on how to deal with anxiety, as well as exercises and content developed by psychiatric professionals in hospitals.
-Microsoft's solution is also used at Tel Aviv Sourasky Medical Center, the largest acute care facility in Israel, which created its COVID 19 bot – called Corey – in less than a day. The bot received thousands of requests on its first day of operation in late March and has served more than 30,000 people and processed about 412,000 messages.
-The United States also use the self-checker called "Clara". Another alternative is telemedicine: Not by Microsoft, but by "Zipnosis", a platform is deploying online questionnaires for patients that doctors can use to quickly distinguish COVID-19 from other respiratory illnesses; the interaction is often asynchronous, meaning doctors review the information after it's submitted.
However, not everywhere the attempt of smart online bots has had a fruitful start: A british Whats-app bot failed to work for some users after its launch, providing nothing more than an error message. The service was provided by the government, which designed it to give answers to the most common questions about coronavirus to members of the public.
Telemedicine and applications can help reduce the strain if there are physician shortages, or add an extra layer of infection prevention efforts. Nevertheless, they will not be able to fully replace direct check ups with actual medical professionals.
Sources:
https://techcrunch.com/2020/03/23/the-cdc-launches-a-coronavirus-self-checker-bot-called-clara-for-people-in-the-united-states/
https://www.cnbc.com/2020/03/18/how-china-is-using-robots-and-telemedicine-to-combat-the-coronavirus.html
https://www.bbc.com/news/technology-52049520
https://news.microsoft.com/de-at/features/microsoft-healthcare-bot-service-wie-internationale-gesundheitsorganisationen-bots-im-kampf-gegen-covid-19-einsetzen/
https://www.technologyreview.com/2020/03/24/950367/cdc-bot-online-coronavirus-symptoms/
https://www.geekwire.com/2020/microsoft-countering-coronavirus-pandemic-chatbots-virus-trackers/