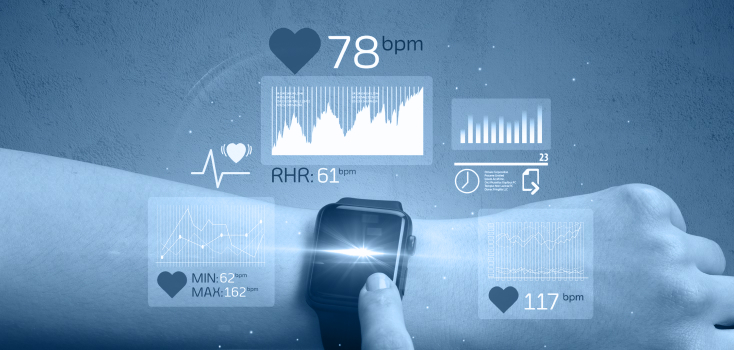 MOVETIME Family Watch helps older people live independently and more safely
TCL, one of the world's top consumer electronics brands and a technology company, unveiled recently its MOVETIME Family Watch MT43A. Linked to the 4G network, the wristwatch offers hands-free calls with a microphone and loudspeaker, automatic fall detection, heart rate measurement and medication reminders that enable seniors to maintain their independence.
The wristwatch offers automatic fall detection feature which records the fall of a person carrying the wearable and sends a warning message to the responsible emergency services with a precise description of the location within 60 seconds. The wearer is also able to switch off the warning if necessary. With the integrated heart rate monitor and sensor, the watch monitors the heart rate and alerts the wearer of irregularities, such as an accelerated or slower heart rate.
In addition to providing emergency medical care, the MOVETIME Family Watch MT43A was also designed with the aim of improving the everyday lives of older people. Older people stay in touch by sending voice messages or text messages, just as they can share photos and emojis right from the watch. The device also enables simple phone calls (from the recipient as well as from the caller) so that the older person can easily contact their relatives using the hands-free function. The MOVETIME Family Watch also offers daily activity tracking and sleep monitoring, so seniors are able to keep an eye on their activities and calories, while also measuring their sleep duration and the effect from the sleep. With the help of these tools, the users can see how they can improve their habits. The watch also reminds older adults of their medication and planned activities, so they can stay active but never forget to take the tablets.
More information on this innovation solution is available on the company's website: http://www.tclcom.com/wearables/index.html.
Source: https://www.prnewswire.com/news-releases/immer-mehr-senioren-wollen-langer-unabhangig-wohnen-und-tcl-stellt-seine-movetime-family-watch-zum-kontakterhalt-mit-senioren-vor-831905928.html