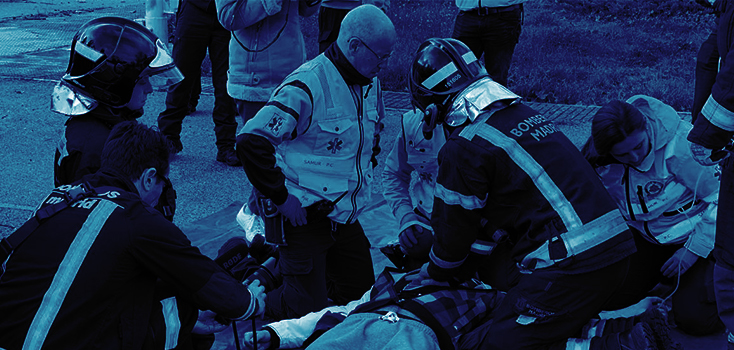 Madrid embraces the future on personalized emergency care
We are all looking forward to check how the famous 5G is going to shake our lives. Recently, in Madrid (Spain) the European project H2020 5G-TRANSFORMER has displayed an example on how emergency services could be applying 5G.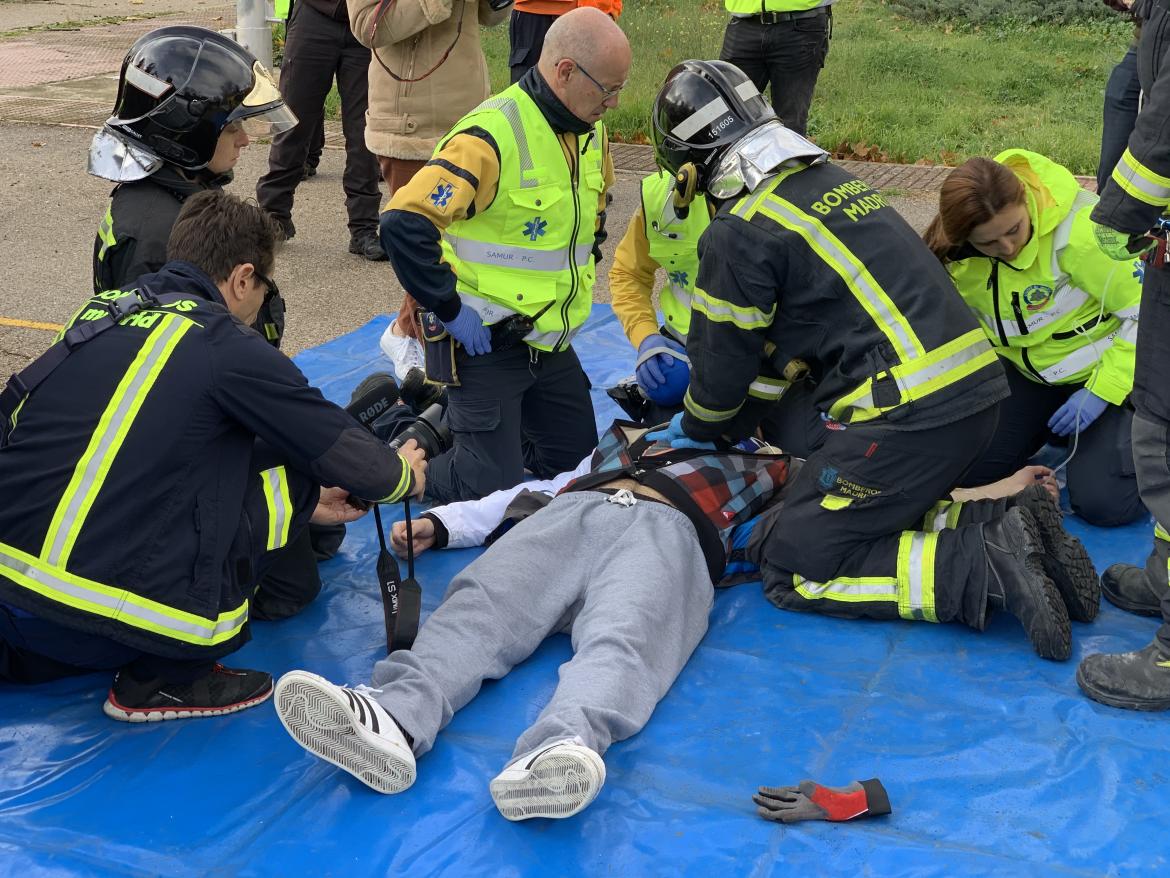 About project 5G-TRANSFORMER
This project has been running for more than 2 years and has been developed by brilliant partners, such as University Carlos III of Madrid UC3M as the project coordinator, SAMUR-PC, Telefonica, Ericsson and others.
For more information on the project, visit [http://5g-transformer.eu/]
5G for health emergencies
The demonstration was carried out by 5TONIC, an open research and innovation laboratory on 5G technologies founded by Telefónica and IMDEA Networks.
5G in health emergencies can reduce mistakes and the time to deliver proper care. This could lead to an increase in survival rate.
This new paradigm in emergency services provides personalized care for patients, and allows professionals to have immediate access to patient's electronic health records, vital signs and location. This is possible thanks to augmented reality glasses connected to smartphones which are delivered to professionals, and a smartwatch for the patient. It is important to notice in this regard, that smartwatches are an emerging technology and each day gets harder to find someone who is not carrying this kind of device.
Augmented reality glasses, smartphones and smartwatches are connected via 5G among each other and with an emergency centre, allowing the transfer of large amounts of information almost instantaneously. It's exciting to imagine how these technologies can shape our future, and maybe one day these smartwatches could help chronic patients to manage their diseases. For example, it would be possible to detect hypoglycemia or loss of consciousness, and the technology would alert emergency services and get early help already on its own.
Beside these advantages, these technologies can help the emergency center to locate a patient before arrival. Also, augmented reality glasses can send a video stream to the monitoring center taken in situ, while performing attention and help the professional to solve a complicated clinical situation.
In conclusion, this demonstration is just the beginning of a hopeful future, where we will be able to improve our patients' outcomes and help professionals to deliver a better-quality care.
Author: Sandra Rueda, MD
Links
https://www.uc3m.es/ss/Satellite/UC3MInstitucional/en/Detalle/Comunicacion_C/1371281060507/1371215537949/New_5G-based_system_for_sanitary_emergency_situations
https://www.5tonic.org/news/5tonic-laboratory-presents-together-samur-pc-and-uc3m-revolutionary-system-health-emergencies
https://www-consalud-es.cdn.ampproject.org/c/s/www.consalud.es/autonomias/c-madrid/futuro-sistema-emergencia-sanitarias-5g-comunidad-madrid_71350_102_amp.html
Keywords
Personalized medicine, emergency department, ambulance, 5G, health emergency, ehealth