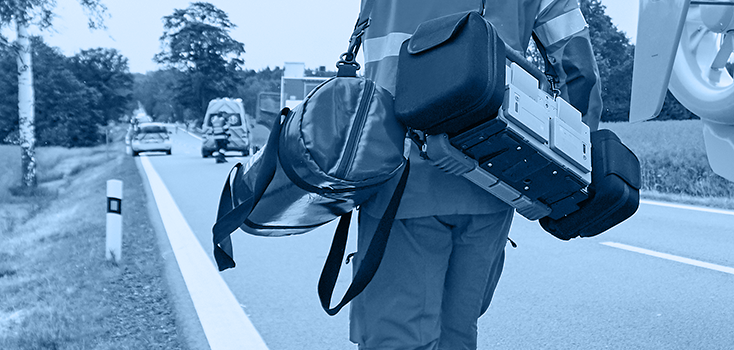 EQUILIN 061 project starts its preliminary market consultation
EQUILIN 061 is an Innovation Public Procurement project, 80% co-financed by the European Union through the European Regional Development Fund (ERDF 2014-2020). It's going to be implemented by the Andalusian Public Company for Health Emergencies (EPES) with the main goal of developing medical lightweight equipment for patient care and monitoring in medical emergencies, preserving both patient and professional safety.
The EQUILIN project aims to design integrated equipment with environment connectivity, which will send and receive data and records to/from the EMS (Emergency Medical Services) Coordination Centers. Its main impact will be a reduction in temporary disability days due to overexertion among the teams of EMS professionals while at the same time reducing health expenditure due to this cause.
Preliminary market consultation
EQUILIN project has already started its preliminary market consultation. This milestone is critical in the innovative public procurement process as it seeks to obtain information on market capabilities and requirements that can be met with the current state of the art.
If you belong to a company that has innovative solutions that can meet this challenge, you can send this form to info@equilinproject.com. You can also contact this email if you would like more information in English about the project or if you have any questions about the procedure.
Author: Sandra Rueda Charro, MD
Links
http://www.equilinproject.com/
http://www.equilinproject.com/sites/equilinproject/files/2020-06/anexo_ii_formulario_de_participacion_ingles_-_equilin.pdf
Keywords
IPP, preliminary market consultation, EMS, medical lightweight equipment