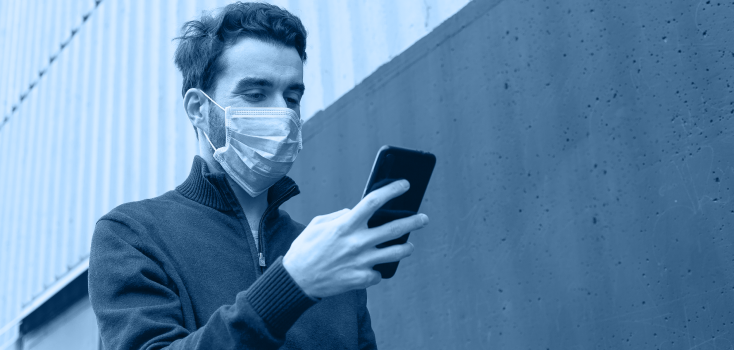 Coronavirus: EU interoperability gateway goes live
Contact tracing and alerting apps offer great potential to break chains of coronavirus infections across borders and thus save human lives. To fully exploit this potential, the Commission, at the invitation of EU Member States, has set up an EU-wide system to ensure interoperability.
In the fight against coronavirus, most Member States have decided to launch a contact tracing and alert app. A total of 20 such apps, based on decentralised systems, can currently operate interoperable via the data matching service.
Following a successful pilot phase, the system is now going live and links an initial series of national apps: Germany's "Corona-Warn-App", Ireland's "COVID tracker" and Italy's "Immuni". These apps have been downloaded by a total of around 30 million people, which is about two thirds of all app downloads in the EU.
Coronavirus tracking and alert apps can effectively complement other measures such as enhanced testing and traditional contact tracing. With the number of cases now rising again, they can play an important role in breaking the transmission chains. Any chain of infection, which can be broken more quickly with the help of an app, helps to contain the pandemic.
How does a Coronavirus contact tracking and warning app work?
A Coronavirus contact tracking and warning app informs you if you were near another app user who was demonstrably infected with COVID-19 during a certain period of time. Such an encounter would be considered a high risk of infection. Usually this is a contact of more than 15 minutes with a distance of less than 2 meters. The exact parameters will be determined by the national health authorities.
Once you have installed the app, your smartphone will generate random "keys" several times a day. These keys are exchanged via Bluetooth with nearby smartphones that also run such an app, and are stored on the device for 14 days.
If you test positive for COVID-19, you can pass on this information to warn people who were previously in your area. Your smartphone will then transmit the keys generated in the last 14 days to the backend server of your national app.
Based on the keys received, each app calculates the risk rating of a user, who can then receive a warning if the criteria are met.
Throughout the design and development of the contact tracking and alerting apps, the utmost importance was attached to respect for privacy.