70 EMS Organisations
Help to improve our database
We are continuously collecting information about organizations from the Emergency Medical Services field. Help us improve our content and fill out the online form. If you are not able to find what you are looking for, please let us know by sending us a message through our contact page.
Your feedback is important for us and it will be fed into our Database for EMS organisations.
Open organisation form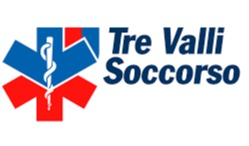 Tre Valli Soccorso
Type:

Ambulance services

,

First Aid and Civil Protection

Country:

Switzerland
TVS is an apolitical and non-denominational association whose aim is to provide the population, directly or indirectly, with health care and extra-hospital first aid.
It organises and carries out pre-hospital first aid, provides transport for the sick and injured, offers medical and paramedical assistance and health training courses for the population. It carries out any other activity aimed at achieving the corporate purpose.

Cyprus Red Cross Society
Type:

Ambulance services

,

First Aid and Civil Protection

Country:

Cyprus
The activities of the Cyprus Red Cross Society (CRCS) are basically dictated by its raison d' etre, which is none other than the endeavour to alleviate human suffering throughout the world, both in time of peace and war.
Beyond the traditional and fixed humanitarian activities with which the CRCS has been identified, such as looking after the poor, caring for the sick, blood donations, First Aid provision etc, its humanitarian contribution and action is also dictated by the arising needs. Natural disasters, accidents, epidemics, conflicts, wars and other unpredictable causes of human suffering, unhappiness, destruction and death put its readiness and efficiency to the test. The international character of the Red Cross, which is also one of its basic principles, and also the fact that as a result of globalization and the development of communications we live in an interdependent world, have brought about an increase and broadening of these needs and consequently in the fields covered by the activities of the CRCS.

Slovanian Red Cross
Type:

Ambulance services

,

First Aid and Civil Protection

,

Non-Profit Association

Country:

Slovenia
The Slovenian Red Cross (Slovene: Rdeči križ Slovenije) as an independent national society grew from the insights, will, efforts and work of numerous generations of the Red Cross members in Slovenia. Among almost one hundred humanitarian organizations in Slovenia, the Slovenian Red Cross is the most recognizable. One of the important pillars of the Slovenian Red Cross reputation is an intact tradition of the International Red Cross and Red Crescent Movement and consistent implementation of the Fundamental Principles: humanity, impartiality, neutrality, independence, voluntary, service, unity and universality. Furthermore, the amazing results that no other humanitarian organization in Slovenia can achieve in such a large scope and reach speak for itself. The Slovenian Red Cross irreplaceable contribution towards health and prosperity of Slovenians is vividly shown in the implementation of public programs such as: Blood Donation; First Aid; Disaster Preparedness and Disaster Response and in strong Social Welfare activities.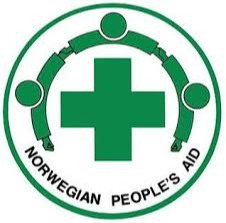 Norwegian People's Aid
Type:

Ambulance services

,

First Aid and Civil Protection

,

Research Institute

Country:

Norway
Norwegian People's Aid (Norwegian: Norsk Folkehjelp) was founded in 1939 to provide post-conflict reconstruction assistance and humanitarian relief during conflicts. NPA is now engaged in more than 33 countries in de-mining, humanitarian relief, promoting democratization; the rights of indigenous people, equality; and fair distribution of land and resources. NPA currently operates de-mineing activities in 16 countries and played a central role in the International Campaign to Ban Landmines and the Convention on Cluster Munitions which was signed in Oslo in 2008.
NPA manages refugee reception centres, anti-racism campaigns, volunteer rescue teams, and a volunteer ambulance service.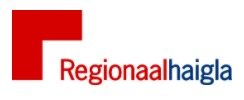 North Estonia Medical Centre
Type:

Ambulance services

,

First Aid and Civil Protection

Country:

Estonia
The North Estonia Medical Centre is one of the top health care providers in the country. The North Estonia Medical Centre Foundation is a foundation established on 25th July 2001 by the Republic of Estonia. As a regional hospital, it has the highest-level competence to provide specialised medical care. According to Medical Center's statutes, our goal is to provide high-quality specialised medical care and ambulance services, to be the learning base of training that precedes and follows the acquiring of health care professionals' qualifications and does health care related study and research work.

A patient-centred institution committed to professionalism, innovation and teamwork, the Medical Centre has over 4800 people – doctors, nurses, caregivers and specialists – working for the good of patients. Over 500 of them are doctors and at any given time, 100 medical residents are also based at the hospital. The hospital consists of seven clinics and 32 specialist centres. Similarly to European university hospitals, the North Estonia Medical Centre offers medical care in all specialist fields other than ophthalmology and obstetrics.

Bombeiros Voluntários da Malveira
Type:

Fire Rescue

Country:

Portugal
It was on 30 September 1944 that a group of citizens from the parish of Malveira joined in what was the first meeting to set up a Voluntary Fire Brigade in this parish.
Alerted to the fact that Malveira had been experiencing an extremely significant outbreak of development, as the words of Mr. Carlos de Araújo, transcribed in the same minutes, prove:
"(...) It was necessary to set up a fire brigade in this locality, since Malveira is today one of the lands with a large population and already with industries".
The Malveira Voluntary Fire Brigade was thus created, based on the 1st General Assembly on 30 September 1944, with Mr. Carlos de Araújo as the organiser of that same assembly, who presided over the founding committee of the Malveira Voluntary Fire Brigade Association.
The first installations of the Malveira Voluntary Firemen took place in a garage, with a borrowed wheeled vehicle.
In 1954 the corporation acquired the first ambulance, preserved and restored to our days.
Since then, the Bombeiros Voluntários da Malveira serve 8 parishes in the municipality of Mafra: S. Miguel de Alcainça, Malveira, Azueira, Milharado, Venda do Pinheiro, Stº Estêvão das Galés, Vila Franca do Rosário and Enxara do Bispo.
At present, the day-to-day life of the Association is made up of immense difficulties, trying at all costs to balance the institution economically and financially, recovering the confidence and credibility lost by past acts.
This requires a serious, present management, which assumes the principles it upholds and which are reflected in the objectives set out.
As far as the Fire Department is concerned, the watchword is the management of human and material resources.
As far as the staff of the Fire Department is concerned, its purpose is to increase the number of men and women joining them, to give the best and most necessary training to all in order to provide better assistance.
"Regarding the means, we intend to adapt them to our needs, reducing the initial number because it is exaggerated and because the vehicles sold do not meet our operational objectives".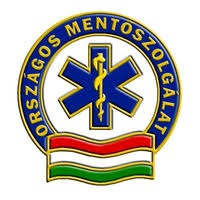 Hungarian National Ambulance Service
Type:

Ambulance services

,

First Aid and Civil Protection

Country:

Hungary
The Hungarian National Ambulance Service (NAS) is a unified state health care institution, whose task is to save lives and provide emergency care. In addition to saving lives (112 emergency calls), the OMSZ performs only "ambulance" and "guarded" patient transports, ie tasks where urgent help is needed due to the patient's condition, or where interventions and examinations are required on the way. The National Ambulance Service has been operating as a unified organization since its establishment in 1948. There are 7,800 rescue workers at 254 rescue stations in the country. Our ambulance units have served nearly 1.1 million patients last year.
The National Ambulance Service is the largest health and ambulance organisation in Hungary, which has been doing rescue and patient transport for seventy years. It was founded by the Hungarian government in 1948. The roots of ambulance history date back to the last third of the 19th century in Hungary.
The dispatch and coordination of ambulance resources are integral parts of the emergency medical services work. Abiding by unified professional principles, the NAS manages the entire vehicle fleet from its 19 rescue dispatching call centers, which utilize telecommunications apparatus with nationwide coverage. Each of the 19 counties has one coordination-dispatch center. The Budapest-based Central Coordination-Dispatch Center (CCDC), created in 1951, is the largest. If necessary, the CCDC is permitted to command the other centers.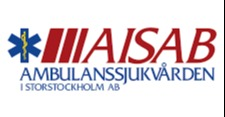 Ambulance care in Greater Stockholm
Type:

Ambulance services

,

First Aid and Civil Protection

,

Research Institute

Country:

Sweden
AISAB, an acronym for Ambulanssjukvården i Storstockholm AB (or Ambulance care in Greater Stockholm Ltd), is a company which provides ambulance care services and was established 1 July, 1993.
AISAB is owned by Region Stockholm and tasked with operating ambulance medical care, psychiatric ambulance services, special prehospital care management, and transport of the deceased.
They are also tasked with running a Prehospital Knowledge and Clinical Training Centre (KTC), where employees from all care providers within ambulance services in the region receive education and training. They have skilled employees with access to advanced medical equipment and we conduct successful research, education, and development.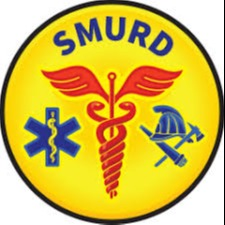 SMURD Romania
Type:

Ambulance services

,

First Aid and Civil Protection

Country:

Romania
SMURD is an emergency rescue service based in Romania. The name is the Romanian acronym for "Serviciul Mobil de Urgență, Reanimare și Descarcerare", which means Mobile Emergency Service for Resuscitation and Extrication. It was created and has been coordinated since its inception by doctor Raed Arafat. The first SMURD unit was created in Târgu Mureș, a city in the center of Transylvania, in 1990. One of the notable co-founders is the Romanian Firefighter Lt. Col. Mircea Pintilie which coordonated the activity between the firebrigades from the three countries, Romania, Norway and Great Britain.
In October 1996, the service received legal recognition under the Military Firemen Corps law no.121. Until that date, it served as a national pilot center.
Now SMURD is a complementary service, with bases covering many parts of the country, still expanding. It deals with the worst emergency cases, all in a very good collaboration with the regular Ambulance Service (Serviciul de Ambulanţă). Also, HEMS (helicopter emergency medical system) was enforced in six cities (Târgu Mureș, Bucharest, Iaşi, Arad, Craiova and Constanţa), while in other cities the system is only ambulance based. Depending on the situation, police and army helicopters are also being used.
The emergency system used by this service is based on the European 112 emergency phone number, now also used in Romania for all the emergencies (police, firefighters, ambulance).

NMPD Latvia
Type:

Ambulance services

,

First Aid and Civil Protection

Country:

Latvia
The aim of the NMPD (Neatliekamās medicīniskās palīdzības dienests) is to implement a common national policy in the field of emergency and disaster medicine. The service is relatively new, founded in 2009 , when the centralization of the pre-hospital EMS function and the pooling of resources under the control of local governments created a unique EMS organization model throughout Europe. It is recognized as one of the most successful structural reforms in health care not only by local experts, but also by the World Bank and other international experts.
NMPD organises and provides pre-hospital NMP in daily and emergency situations throughout Latvia. Specialized medical assistance is also provided to Latvian hospitals if the required amount of medical assistance exceeds the resources and opportunities at their disposal.
An essential function is the planning of the operation of the disaster medical system in the country and the creation, maintenance and renewal of the state reserves of medical devices and medicines. NMPD prepares first aid training programs and provides both teacher training in accordance with international guidelines and first aid training and certification.
In addition, medical evacuation in the country is coordinated and ensured, as well as medical repatriation of Latvian residents to and from abroad. The Service plans and provides medical assistance at national and international public events, as well as during visits of foreign delegations to Latvia (for example, during the spring session of the 2010 NATO Parliamentary Assembly in Riga, General Latvian Song and Dance Festival, international competitions in various sports, etc.). and cultural events).