70 EMS Organisations
Help to improve our database
We are continuously collecting information about organizations from the Emergency Medical Services field. Help us improve our content and fill out the online form. If you are not able to find what you are looking for, please let us know by sending us a message through our contact page.
Your feedback is important for us and it will be fed into our Database for EMS organisations.
Open organisation form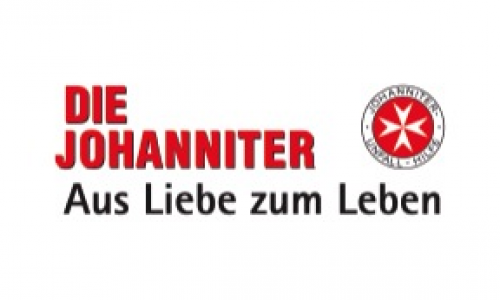 JOHANNITER AUSBILDUNGS UND FORSCHUNGS GEMEINNÜTZIGE GMBH (JOAFG)
Type:

First Aid and Civil Protection

Country:

Austria
JOAFG is part of Johanniter Unfall Hilfe (JUH) in Austria. In 1974 the JUH was established to provide professional emergency care and is a care provider. The aims are to provide health-related knowledge to the broad public as well as training and education to medical professionals in care and emergency medical services. In 2012 the Research Center was founded to help the organisation becoming fit for the future and, by this, helping to define our future according to the universal values of brotherly love, trust and empathy. Johanniter have expertise from service area as well as from research projects. Johanniter as a partner to European AAL JP Projects like AHEAD and CIP Networks as e.g. ProFouND and are active in national funding projects for AAL, e-Health and m-Health. Also, the expertise from an academic perspective is given as the personal of JOAFG is well established by communication science, psychology, philosophy, care science, jurisdiction and economics. Johanniter have high expertise in methodologies of empirical social science. Especially user involvement with ethical considerations and technological foresight is a speciality of Johanniter and are going to be a factor for this project. Furthermore, Johanniter are setting up a European-wide Testing Environment with standardised parameters to support project actions.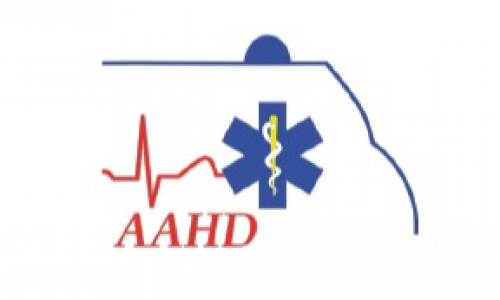 ACIL AMBULANS HEKIMLERI DERNEĞI (AAHD)
Type:

Research Institute

Country:

Turkey
Acil Ambulans Hekimleri Derneği (AAHD) was established in 2004 in Izmir and accepted as a "non-profit research institute" by EU in 2008. Main missions of AAHD are: To support RTD (+innovation) activities in the fields of Disaster response and preparedness and Emergency medicine (including first responders); To develop courses for trauma, medical emergencies and disaster medical response; To organize pilot testing environment using medical simulation techniques disaster and emergency medical exercises national and international level ; To increase capacity of Emergency Medical Services (EMS) in national level; To develop injury prevention strategies. AAHD members are all physicians and working either ambulance or emergency rooms. AAHD highly experienced in responding to medical emergencies to different kinds of disasters. Most of the members actively directed medical efforts and responded to the most devastating earthquake -1999 Marmara Earthquake-, 2005 Seferihisar Earthquake, 2011 Van Earthquake, 1995 Izmir Flood, CBRN incidents, terrorist attacks, major fires and mass causality incidents in mainly in Izmir and Turkey.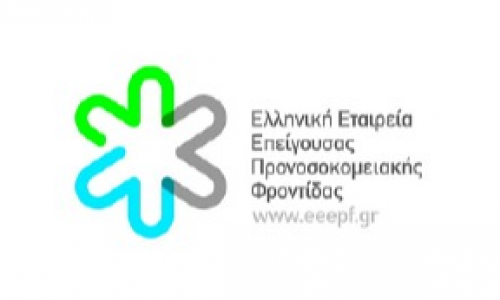 HELLENIC SOCIETY OF EMERGENCY PREHOSPITAL CARE (HSEPC)
Type:

Research Institute

Country:

Greece
HSEPC was established in 2008 in Thessaloniki Greece. It is a non-profit scientific society, addressed to all health care workers (medical doctors , paramedics, Emergency Medical Technicians ,nurses medical volunteers) which are active in the field of Emergency Pre-Hospital Care and General Emergency Medicine in general. The objectives of HSEPC are: Encouraging and promoting theoretical and practical education and training in the subject of emergency pre-hospital care; To promote and improve the level of knowledge and skills of all health actors as doctors, nurses and EMTs/rescuers who are employed or are engaged in any way in the field of pre-hospital emergency care, through the organization of lectures, seminars, conferences and educational programs; To promote of study and research on the organization and operation of emergency prehospital care systems, prehospital resuscitation and treatment of critically ill or injured, design addressing massive casualties from natural disasters or not and accident prevention Promoting collaboration and exchange of scientific knowledge and information related to the subject of emergency pre-hospital care with other relevant local and international companies and institutions; To contribute to the development of clinical standards, protocols and guidelines for the implementation of emergency pre-hospital care. The acceptance and success of all of our events has greatly guaranteed the success of the continuation of our objectives but, above all, we are entrusted with new responsibilities to improve the quality of our programs and to attract new audiences to the creative collaboration and cooperation of all the people who give the battle in the emergency, by his position and his own abilities. Our Clinical courses are addressed to all categories of healthcare professionals, other government officials, volunteers and citizens who are involved in any way in the initial treatment of the severely ill or injured person at the place of the event, in the Agricultural Clinic, in the Health Center, in Emergency Rooms or in the Hospitals.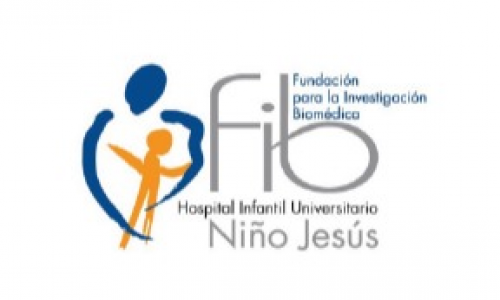 FUNDACION PARA LA INVESTIGACION BIOMEDICA HOSPITAL INFANTIL UNIVERSITARIO NINO JESUS (FHUNJ)
Type:

Research Institute

Country:

Spain
The objective of the Research Foundation of the Niño Jesús University Children's Hospital is the promotion of science and its direct and dynamic applicability in the pediatric population. The purpose of the same and fundamental reason of this entity is to improve what has been obtained, develop the research and implement the outcomes. It strongly supports research activities in the prioritized lines, and help create new lines of research in the initial stages of development through collaboration, both intramural and with other centres and research groups. The objective is to achieve a common area of biomedical research that projects what has already been achieved onto the target groups. This, connected to the care activity of its researchers, is available in the application and the fast and observable option to the pediatric patient. This creates a multidisciplinary biomedical research space oriented to the patient and based on clinical translation and technology transfer.

The aim of the Foundation is to manage clinical research programs and projects and other activities in the field of Biomedicine. Since its inception, it has been linked to public health projects that have been aimed at children, healthy or sick, in a healthy lifestyle for the family and the child. The Niño Jesús University Children's Hospital is a pediatric monographic hospital that will soon celebrate its 150th anniversary. The specialization of professionals makes this hospital a reference not only in Spain but in Europe for certain pediatric pathologies. It is also the first hospital of choice for the training of Internal Medical Residents in the speciality of Pediatrics and its specific areas. A total of 2,200 professionals provide their services in the Hospital, of which 177 are specialists in paediatric medicine and surgery. The HNJ has 195 hospital beds and serves more than 70,000 children in the emergency department per year. The hospital is a National Reference Unit for the processes of Allogeneic Transplant and Orthopedic Surgery and it has Units of Excellence, of national and international reference: Pediatric and Adolescent Oncology, Child and Adolescent Psychiatry, Metabolic Diseases and Endocrinology. The hospital has a total of 44 researchers in paediatrics. There are now 79 clinical studies with medicines and health products. The Niño Jesús University Children's Hospital has had a specific Unit since 2014 dedicated to the development of Clinical Trials in Pediatrics. It is currently leading research projects in cell therapy and oncolytic viruses in oncological diseases. In this hospital, there is a Movement Analysis Unit where, among other investigations, an exoskeleton is used for the rehabilitation of children.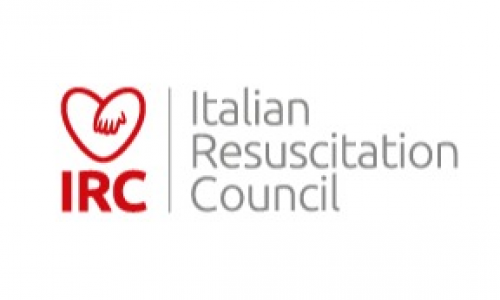 The Italian Resuscitation Council (IRC)
Type:

Research Institute

Country:

Italy
The Italian Resuscitation Council (IRC) is a scientific non-profit organization born in 1994 with the primary purpose of spreading the culture and organization of cardiopulmonary resuscitation in Italy.

The association involves physicians from different disciplines and nurses actively engaged in the management of out- and in-hospital cardiopulmonary resuscitation. The activity of IRC is integrated with that of similar Italian and foreign associations and in particular with the European Resuscitation Council. The IRC network include 5.000 among doctors and nurses, of which 4.000 are basic course instructors and 1.250 advanced course instructors. The IRC network trains around 110.000 healthcare professionals every year.



The IRC: disseminates guidelines for cardiopulmonary resuscitation (CPR) throughout the national territory; participates in the process of update of CPR guidelines in all national and international locations; promotes quality assurance and quality control activities for resuscitation practices; promotes care and professional update through annual National Congresses and courses; provides systems for verifying the quality of the activities carried out; develops and/or adapts national resuscitation training programs to all potential users, from common citizens to health professionals, in agreement with internationally recognized scientific organizations in order to assure accreditation of operators and institutions; promotes and coordinates research activities; establishes a monitoring body for the quality control and review of the theoretical and practical aspects of the CPR; promotes and disseminates awareness in cardiopulmonary resuscitation and first aid with the most appropriate tools to all the operators in the field.

IRC provides several training courses for health providers and also trains new instructors through the GIC (General Instructor Course) and the Director course.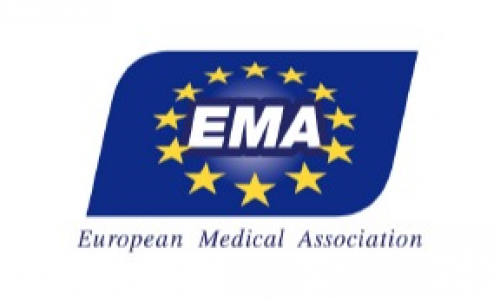 EUROPEAN MEDICAL ASSOCIATION (EMA)
Type:

Non-Profit Association

Country:

Belgium
The EMA is a non-profit association free of any political, linguistic, ethical, philosophical or financial considerations. Is aimed at all doctors in the EU now confronted with a new concept in European health care. EMA is essentially a forum that brings together colleagues working in the European medical community through the distribution of information and services. It is a privileged meeting place between East and West. The primarily aims is to raise the quality of healthcare and medical working conditions in the European Community by improving information, transparency and above all, by encouraging collaboration and mobility. The EMA has good links with all national medical associations in the EU member states, as well as with international organisations and the pharmaceutical industry. It is committed to improving the quality of care offered to patients by updating the knowledge and skills of its membership and seeks to influence developments in European health care by reflecting its members' views. The EMA role will be mainly the dissemination based on the needs of the target final users and sectors. Dissemination must be an integral part of the project activities as it will enable the consortium to reach the target groups Therefore, all partners will actively contribute to the dissemination activities at different levels, addressing the specific needs of the target groups in their region/country.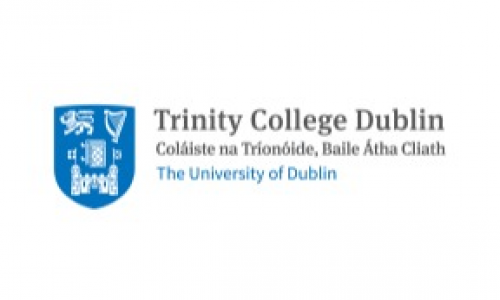 TRINITY COLLEGE DUBLIN (TCD)
Type:

Research Institute

Country:

Ireland
The Centre for Innovative Human Systems (CIHS) brings together a critical multidisciplinary RTD capability in system examination and development, including: process innovation; development and application of new technologies; and managing risk and organizational change. The CIHS comprises a multidisciplinary capability including Psychology, Business and Organization, Engineering and Computer Science, and Health Sciences. We offer expertise in knowledge and technology transfer through research, education and training, information technology development, consulting, and evaluation. The CIHS is made up of approximately core 20 members of staff including academics, researchers, visiting researchers, post-graduate students, and administrative personnel. Members of the CIHS are also drawn from other academic disciplines and research centres across Trinity College Dublin.



The CIHS have developed Human Factors and Socio-Technical Systems methodologies for use in systems design, technology evaluation, operational evaluation and change management assessment and evaluation. These methodologies underpin our competence in both qualitative and quantitative research methods and tools. These, in turn, support the development of targeted in-depth examination and interventions for complex safety-critical systems, including Emergency Medical Services (EMS) organisations.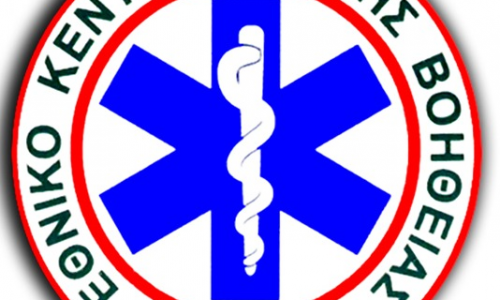 EKAB
Type:

Ambulance services

Country:

Greece
Hellenic National Centre for Emergency Care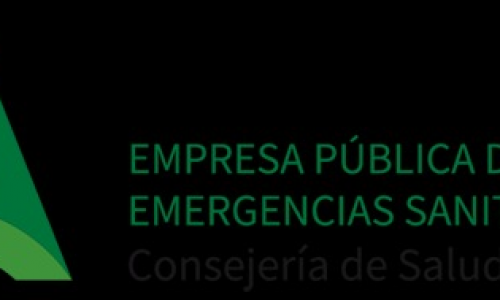 ANDALUSIAN PUBLIC COMPANY FOR HEALTH EMERGENCIES
Type:

Care Center Association

Country:

Spain
The Public Company for Health Emergencies of Andalusia, was created in 1994 by the Council of Health of the Meeting of Andalusia to lend attendance to the health emergencies in all the Independent Community Andalusian.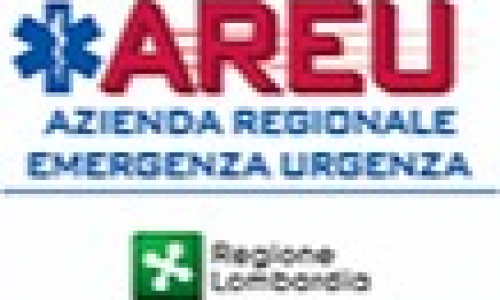 AZIENDA REGIONALE EMERGENZA URGENZA
Type:

Ambulance services

,

Care Center Association

Country:

Italy
The Regional Emergency Emergency Agency (AREU) was established by the Lombardy Region with Regional Law no. 32 of 12 December 2007. AREU has a legal personality under public law, with financial, organizational, managerial and accounting autonomy. It is part of the regional health service bodies and, in the context of the LEA, it must guarantee the development and intra-regional and inter-regional coordination of network health functions throughout the region.