70EMS Organisations
Help to improve our database
We are continuously collecting information about organizations from the Emergency Medical Services field. Help us improve our content and fill out the online form. If you are not able to find what you are looking for, please let us know by sending us a message through our contact page.
Your feedback is important for us and it will be fed into our Database for EMS organisations.
Open organisation form

VGMPS Lithuania
Type:

Ambulance services

,

First Aid and Civil Protection

Country:

Lithuania
Public Institution Emergency Medical Service Station (VGMPS) is a public health care institution belonging to the Lithuanian national health care system, established from the assets and funds of the Vilnius City Municipality, which provides personal health care services

VISION
A modern health care institution, which is adequately equipped with material and functional means, effectively managed, and corresponds the European Union standards at normal working conditions as well as in extreme situations, and is well-appreciated by patients and attractive to employees.

MISSION
To meet patients' needs and expectations by providing timely, safe, high-quality, and accessible emergency medical services using material and human resources in a rational way.

SAMU Luxembourg
Type:

Ambulance services

,

First Aid and Civil Protection

Country:

Luxembourg
The SAMU Urgent Medical Assistance Service (Le Service D'Aide Médicale Urgente) operates 24 hours a day and intervenes in situations of medical emergencies or life-threatening distress requiring immediate treatment, together with the ambulance teams. The SAMU branches are based in Esch-sur-Alzette, Ettelbrück, Luxembourg-City, Hesperange and Findel. The SAMU cars are equipped with the medical equipment necessary to take care of almost all medical emergencies and vital distresses. Its crew is generally made up of at least one doctor specializing in anesthesia-resuscitation and a nurse in anesthesia and resuscitation. The SAMU can rely on two helicopters from Luxembourg Air Rescue, one based in Ettelbrück, the other in Findel. The interventions of the mobile antennas are managed by the operators of the emergency center.
The SAMU intervenes approximately more than 20 times a day, that is to say some 8,400 times a year.

Malta Red Cross
Type:

Ambulance services

,

First Aid and Civil Protection

Country:

Malta
The mission of the Malta Red Cross Society is to prevent and alleviate human suffering, improving the situation of the most vulnerable people with absolute impartiality and without discrimination as to race, nationality, gender, class, religious beliefs or political opinions.
The main purposes of the Society are:
to act in cases of armed conflicts, as auxiliary to the relevant public authorities, in all areas envisioned by the Geneva Conventions in favour of all war victims, both civilians and military
to closely cooperate during times of peace with the Civil Protection Department and relevant public authorities involved in disaster situations
to carry out health and welfare programs for the benefit of particularly vulnerable groups, always promoting responsible co-participation by other organizations and the community
to disseminate the fundamental principles of the International Red Cross and Red Crescent Movement and International Humanitarian Law and promote the ideals of peace, respect and mutual understanding
to promote and contribute to environmental protection and preservation.
to co-operate with and support other National Societies
to co-operate with public authorities, ensuring respect for International Humanitarian law
to promote a universal sense of solidarity to all those in need of its protection and assistance.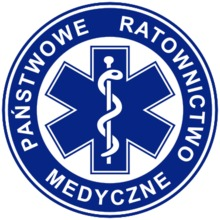 Państwowe Ratownictwo Medyczne Poland
Type:

Ambulance services

,

First Aid and Civil Protection

Country:

Poland
The Emergency Medical Services (EMS; in Polish Państwowe Ratownictwo Medyczne – PRM) has been established to carry out the tasks of ensuring medical assistance to any person in a state of urgent health threat.

Urgent health threat means urgent or anticipated in short time symptoms of health deterioration which can directly cause a severe illness, body injury or life threat and which requires immediate medical emergency activities and treatment.
Urgent health threat includes:
Loss of consciousness,
Disorders of consciousness,
Convulsions,
Sudden, sharp pain in chest,
Arrhythmia,
Severe shortness of breath,
Sudden severe abdominal pain,
Persistent vomiting,
Rapidly progressing labour,
Sharp and severe allergic reactions (rash, shortness of breath) which are the result of taking medicines, animal bites or insect stings,
Drugs, chemicals or gases intoxication,
Extensive burns,
Heat stroke,
Chilling of the body,
Electric shock,
Near-drowning or drowning,
Aggression caused by mental illness,
Suicide attempt,
Falls,
Extensive wound being the result of injury,
Leg injuries impeding movement.
EMS consists of hospital emergency departments and emergency medical services, including Helicopter Emergency Medical Services (Polish Medical Air Rescue), where health services are provided only to persons whose life or health is seriously endangered.
Trauma centers and hospitals' units specializing in the provision of health services cooperate closely with EMS . Also public services are established to cooperate with EMS and provide assistance to persons in a state of sudden health risks, in particular: Fire Brigade, Police, Volunteer Search and Rescue teams/organizations (specialized in mountain or water rescue) and other organizations that perform rescue operations as part of their statutory tasks. The National Emergency Medical Services is supervised by the Minister of Health. The planning, organising, coordinating and supervising of the system at the regional level belongs to the voivodes.

Red Cross Slovakia
Type:

Ambulance services

,

First Aid and Civil Protection

Country:

Slovakia
The activities of the Red Cross in our territory date back to the establishment of the Czechoslovak Republic. In 1879 in Hungary, the Red Cross Society was founded. In Slovakia, branches were gradually established in cities such as Banská Štiavnica, Nitra, Bratislava and Košice.

Studio Auxilium
Type:

Care Center Association

Country:

Italy
Studio Auxilium is an organisation which offers nursing services at nursing homes, resindetial day centers and disability centers. Furthermore, it performs occupanional medicine and emergency medical services for medium and large companies. Studio Ausxilium is experienced provider of trainings and education in the EMS field and at various levels.

General Hospital of Mytilene
Type:

Care at home

,

Medical and Ambulance services – private

,

Research Institute

Country:

Greece
The seat of the General Hospital is in city of Mytilene which is the capital of the island of Lesvos. Lesvos, located in the northeastern Aegean region, near the Turkish coast, is the third largest Greek island with a population of about 90,000 which doubles during the summer months. The hospital offers services in the areas of emergency medicine, home care and reasearch.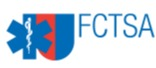 FCTSA
Type:

Ambulance services

,

First Aid and Civil Protection

,

Medical and Ambulance services – private

Country:

Switzerland
The FCTSA assumes the mandate to manage the organization of pre-hospital medical assistance in the event of major accidents in accordance with the provisions of the IAS (Inter Association of Salvage) in the "directives concerning the organization of the health service in the event of a major accident or catastrophe "And adapted to the Ticino context on the basis of OSMC (Organization of Cantonal Staffs) recommendations.

In particular:

- creation of a specific supra-regional intervention concept;
- preparation of alarm plans and mobilization of resources;
- organization and territorial arrangement of technical resources;
- maintenance of the state of readiness;
- execution of health actions according to the concept of "disaster medicine".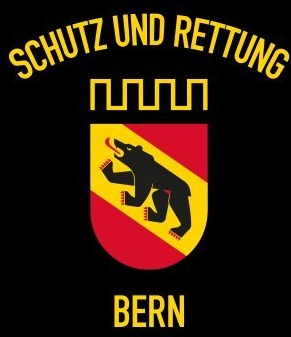 Protection and rescue Bern
Type:

First Aid and Civil Protection

,

Fire Rescue

Country:

Switzerland
As a department of the Directorate for Security, Environment and Energy, Protection and Rescue Bern unites the professional and militia fire brigades of the city of Bern, the Bern medical police, the Bern plus civil protection organization and disaster management. It operates the emergency call centers 118 and 144. Protection and Rescue Bern is made up of around 300 professionals and 1,000 militia personnel.

Rescue Training International
Type:

First Aid and Civil Protection

,

Research Institute

Country:

Cyprus
Rescue Training International (RTI) is an approved first aid training and assessment organization offering services world wide through it's certified instructors network. RTI has more than 130,000 registered supporters, and more than 20,000 trained and certified citizens who are ready to help quietly and responsibly.