Procurement of medical supplies in times of COVID19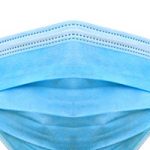 Medical staff and employees in EMS must protect themselves particularly well against infection with the coronavirus. However, there is often a backlog demand for the masks and protective equipment required for this purpose – at present, only small quantities are often available. On the other hand, there were problems with the quality of many protective masks.
How could this problem be addressed and what alternatives are available?
In the long term, should we consider switching production and procurement?
Can we learn from the crisis?
Viewing 1 of 1 discussions
Viewing 1 of 1 discussions
You must be logged in to create new discussions.