Challenges and Barriers affecting the quality of triage management in events of medical emergencies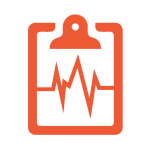 This group seeks to bring together all relevant stakeholders in the field of Emergency Medical Services across Europe and facilitate discussions on challenges and barriers affecting the quality of EMS Triage Management. The insights collected through the knowledge exchange will be used to set the ground for the preparation on the upcoming Pre-Commercial Procurement action.
Viewing 1 - 3 of 3 discussions
Viewing 1 - 3 of 3 discussions
You must be logged in to create new discussions.