iProcureSecurity PCP – Pre-Commercial Procurement of Innovative Triage Management Systems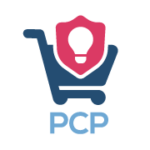 The iProcureSecurity PCP project will lead to an innovative triage management system that provides
a) quick and accurate overview of casualties and their status;
b) decision support for better allocation of available resources and quicker support for casualties;
c) improved interoperability with other first responders and relevant actors;
d) reduced handover times between ambulance transport and hospitals; and
e) insights for quality assurance and training measures.
Following the EC Guidelines on Pre-Commercial Procurement (PCP), through a competitive series of design, prototype and pilot steps, the iProcureSecurity PCP will contract suppliers to deliver the creation and deployment of the envisaged triage management system.
Besides the buyers within the consortium, additional observers and experts will participate to contribute to the Pan-European improvement in this field and to proactively share PCP knowledge.
STAY UP TO DATE AND JOIN OUR DISCUSSIONS HERE!